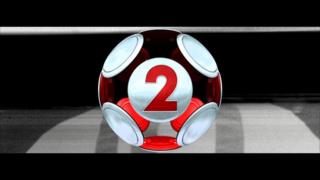 Media playback is not supported on this device.
Mark Chapman introduces highlights of the day's two Premier League fixtures. Defending champions Manchester City are looking to extend their five-match unbeaten run in the league against Arsenal. Last season City produced a devastating performance to win this fixture 6-3 against a Gunners side who were sitting at the top of the league.
In the day's other game, West Ham are aiming to preserve their record of five successive home victories over Hull, which dates back nearly 25 years to 1990.
There's also a chance to see all the goals and major incidents from Saturday's seven matches.
You can visit the Match of the Day Facebook page here (external) and follow the Match of the Day Twitter account here. (external)
This is a live stream of BBC One starting at 22:30 GMT.
Available to UK users only.