Transfers - September/October 2016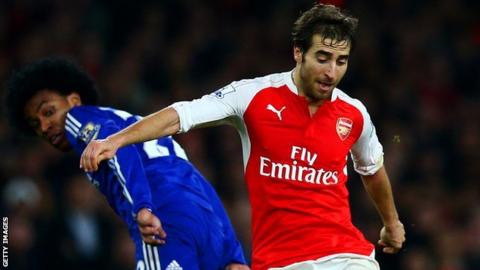 The summer transfer window has closed in England and Scotland, but clubs can sign free agents, so long as they were without a club at the transfer deadline.
Signings confirmed in May,June,, July and August can be found on the relevant pages, while you can see who each club has released on our dedicated page.
For all the latest rumours check out the gossip page and, for all the manager ins and outs, see our list of current bosses.
Summer transfer window
Most expensive signing:
Paul Pogba [Juventus - Manchester United] £89m
Busiest club:
Crawley and Oldham (20)
Busiest Premier League club:
Middlesbrough (12)
24 October
Peter Odemwingie [Unattached - Rotherham]
21 October
Ryan Taylor [Unattached - Port Vale]
14 October
Derek Asamoah [Unattached - Carlisle]
Ishmael Miller [Unattached - Bury]
12 October
Kieran Richardson [Unattached - Cardiff]
11 October
Sol Bamba [Unattached - Cardiff]
Marouane Chamakh [Unattached - Cardiff]
10 October
Junior Hoilett [Unattached - Cardiff]
8 October
Alex Cooper [Unattached - Cheltenham]
7 October
Lloyd Doyley [Unattached - Colchester]
3 October
Chris Herd [Unattached - Gillingham]
Frank Nouble [Unattached - Gillingham]
Gary Taylor-Fletcher [Unattached - Accrington]
29 September
Marc-Antoine Fortune [Unattached - Southend]
26 September
Stephane Sessegnon [Unattached - Montpellier]
23 September
Reece Brown [Unattached - Sheffield United]
22 September
Omari Patrick [Unattached - Barnsley]
21 September
Wes Brown [Unattached - Blackburn]
20 September
Jens Janse [Unattached - Leyton Orient]
18 September
Zan Benedicic [Unattached - Leyton Orient]
17 September
Oscar Gobern [Unattached - Mansfield]
16 September
Thorsten Stuckmann [Unattached - Partick Thistle]
15 September
Lee Lucas [Unattached - Motherwell]
13 September
Reuben Reid [Unattached - Exeter]
Dean Cox [Leyton Orient - Crawley] Free*
*Cox cannot play for Crawley until 2 January 2017
12 September
Nathan Tyson [Unattached - Kilmarnock]
8 September
Mathieu Flamini [Unattached - Crystal Palace]
7 September
Mika [Boavista - Sunderland] Undisclosed
6 September
Joel Ekstrand [Unattached - Bristol City]
Urby Emanuelson [Unattached - Sheffield Wednesday]
5 September
Dexter Blackstock [Unattached - Rotherham]
2 September
Victor Anichebe [Unattached - Sunderland]
Brian Murphy [Unattached - Cardiff]
Chris Robertson [Unattached - AFC Wimbledon]
The page covers signings by Premier League, Championship and Scottish Premiership clubs, along with selected deals from overseas and the Scottish Championship.